Workshops
Happy, three years later, we wanted to share it in the city. Direction Le Bouscat, Barrière du Médoc.
Our two workshops fulfill our desires for transparency. Nothing is hidden, everything is shown to our friends, our customers, even to passersby. Everyone sees in them whatever he or she wants: one person is kneading, another is baking… we cry, we laugh. Yes, we laugh a lot. We play too, we constantly play. We take our inspiration from music, the cinema to surprise, to give pleasure. From the name we choose for our breads, to hide-and-seek games, the nicknames for each of them, our labs are places filled with labor and all our fantasies.

They're open on the world to give us the chance to interact with you who discover us and like us: a look, a smile, a few words, ideas, desires… A chance. The oven racks, the ovens, the dough mixers, the beater, the fermentation chambers, all of them are side by side with bags of flours, grains, leavens… Everything is attractive and everything is brought together in these spaces where we spend most of our days… and our nights.
The atmosphere is mellow with wood and untreated concrete, steel and light-colored ceramics to let in a maximum of daylight, with the luscious colors of our breads, sweet treats and your smiles. Behind the simplicity and natural dimension of our workshops, we wanted above all for them to be a meeting point where lives are intertwined. Ours. Yours.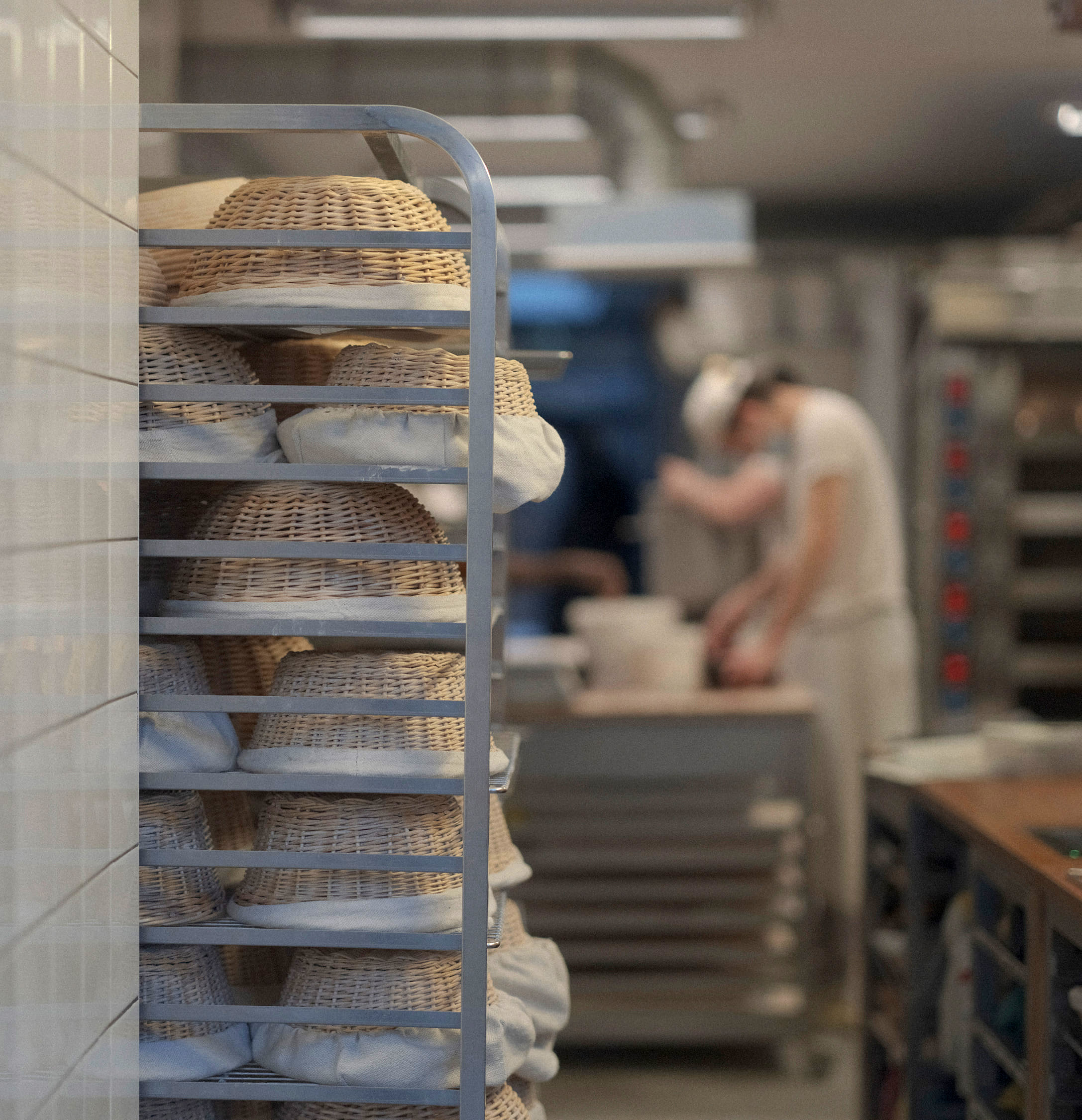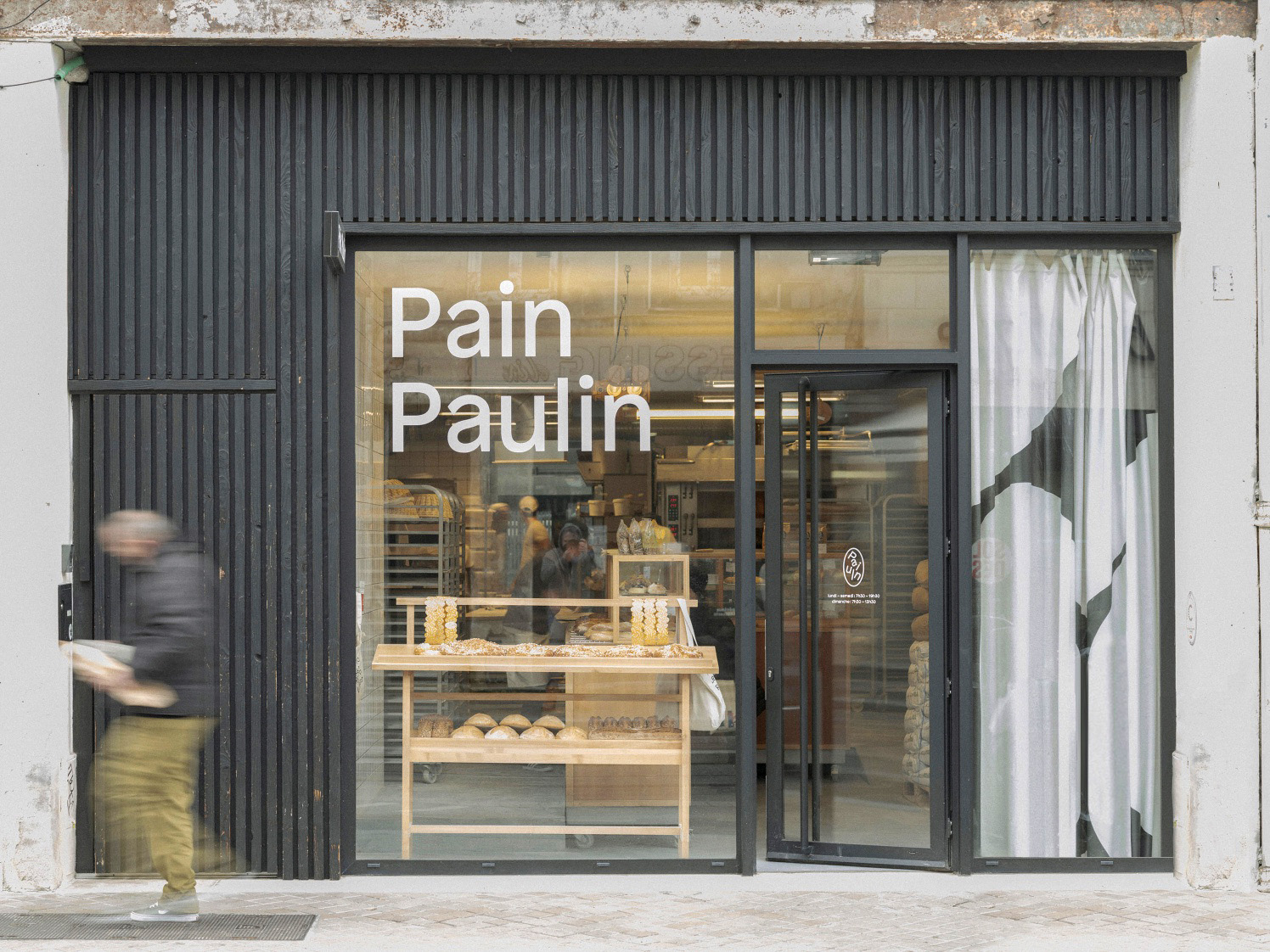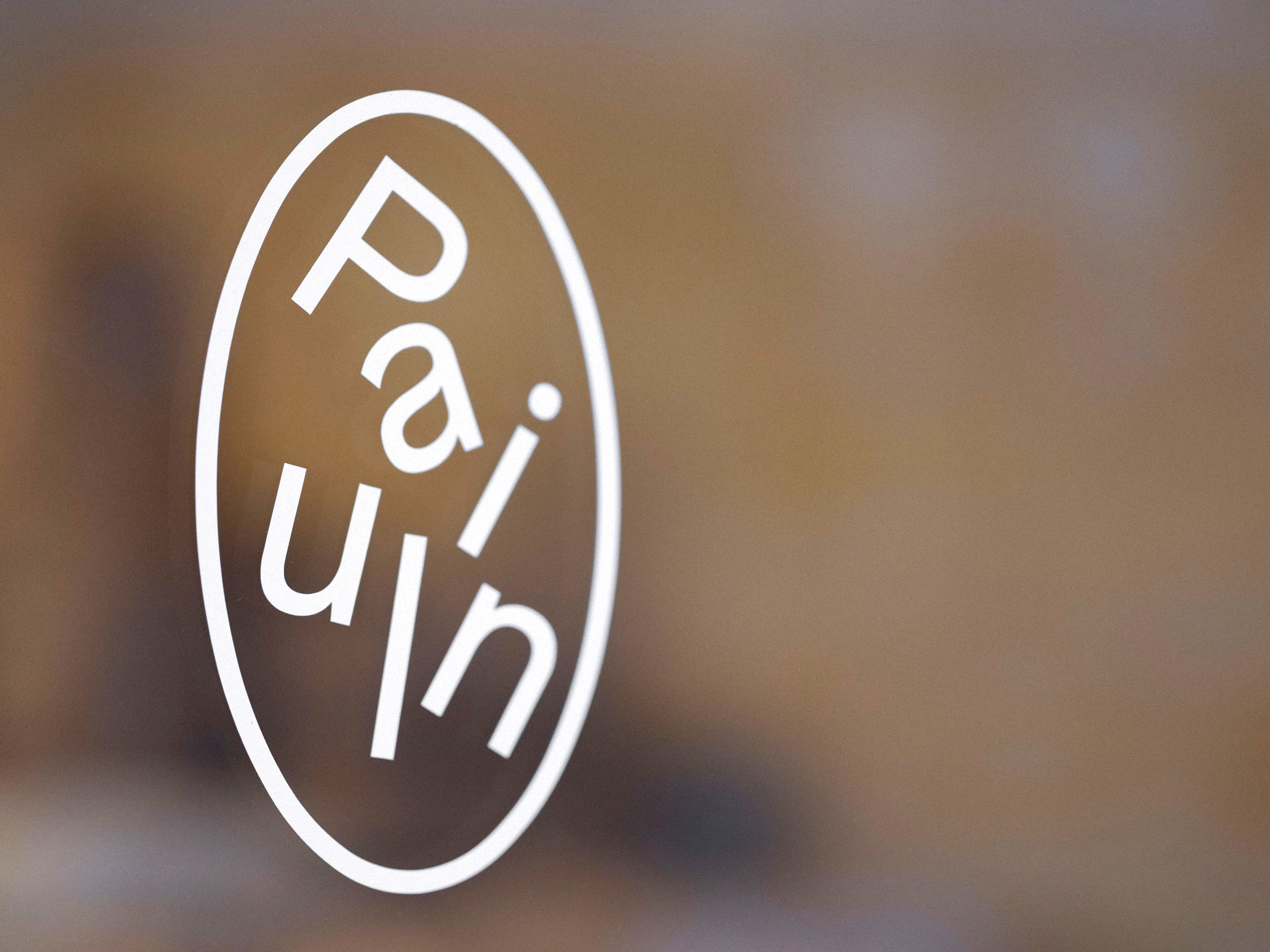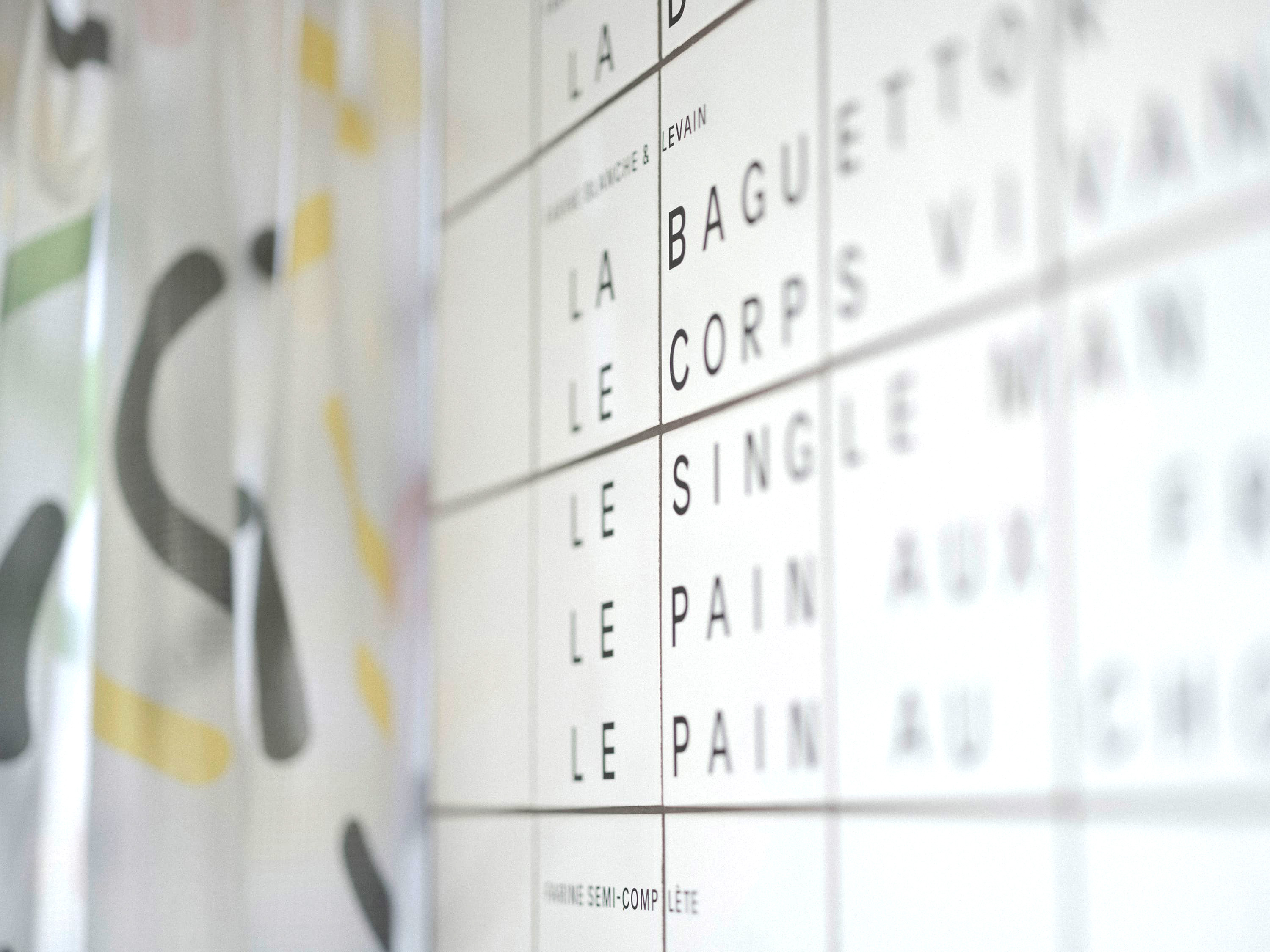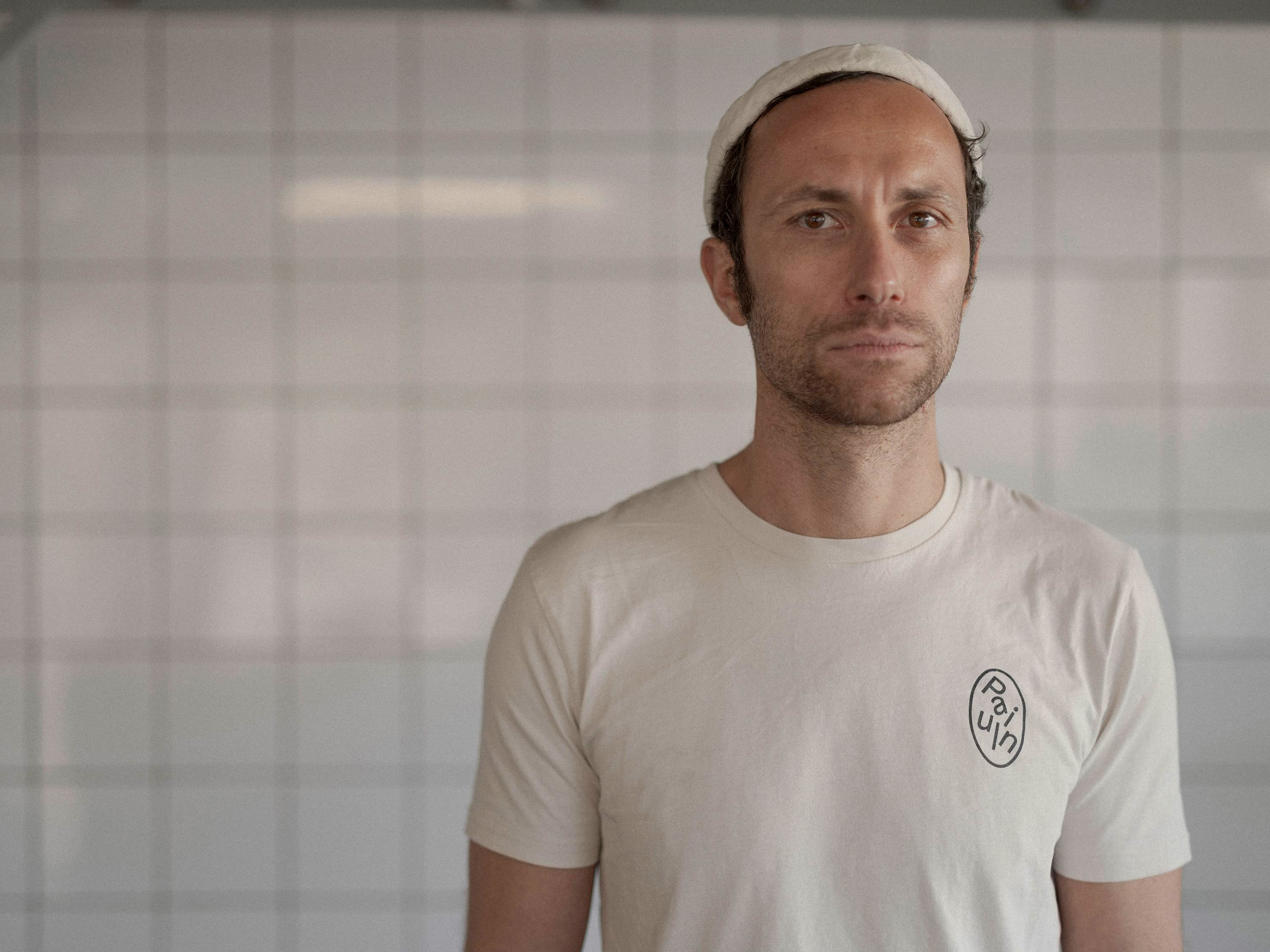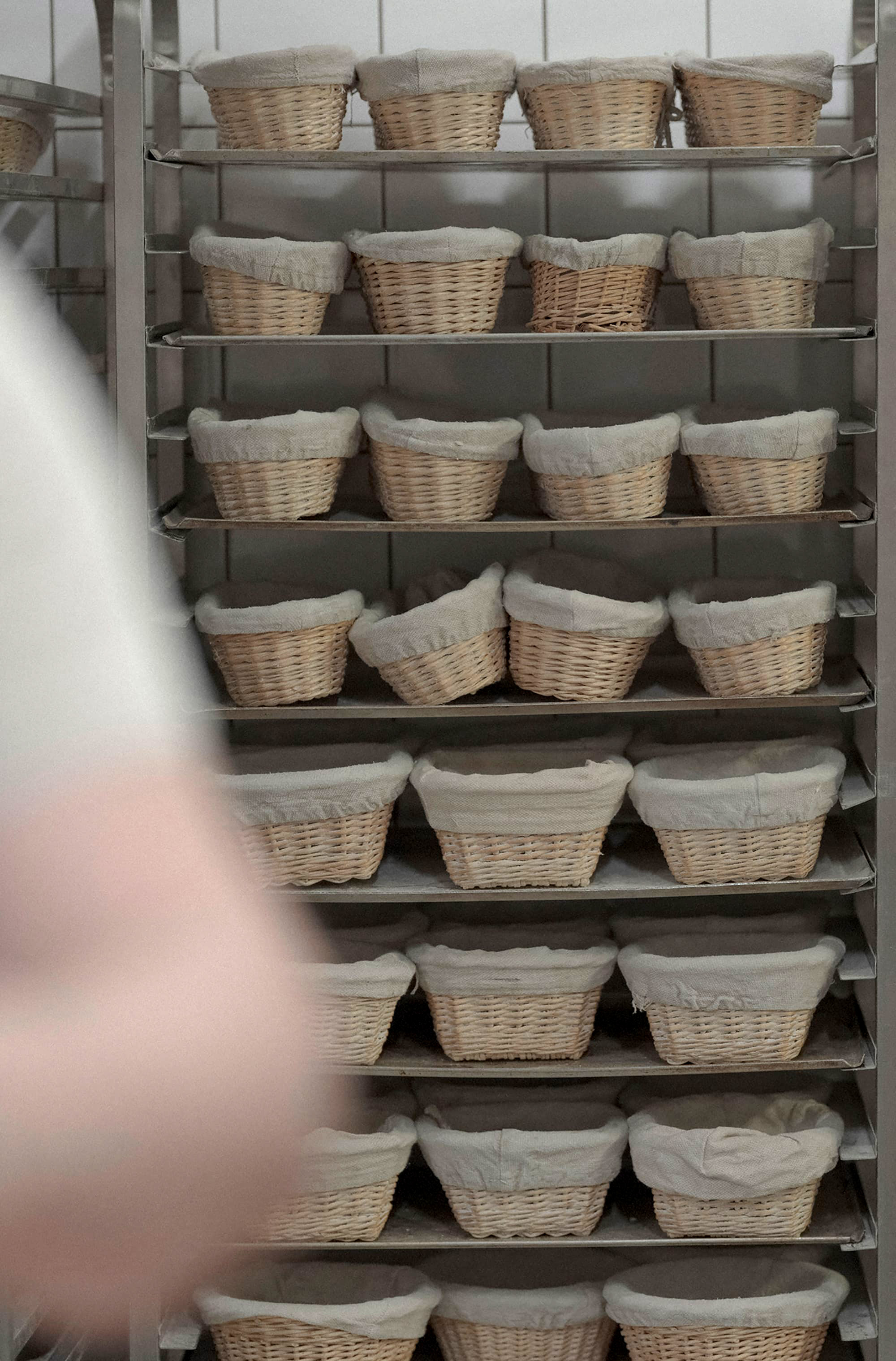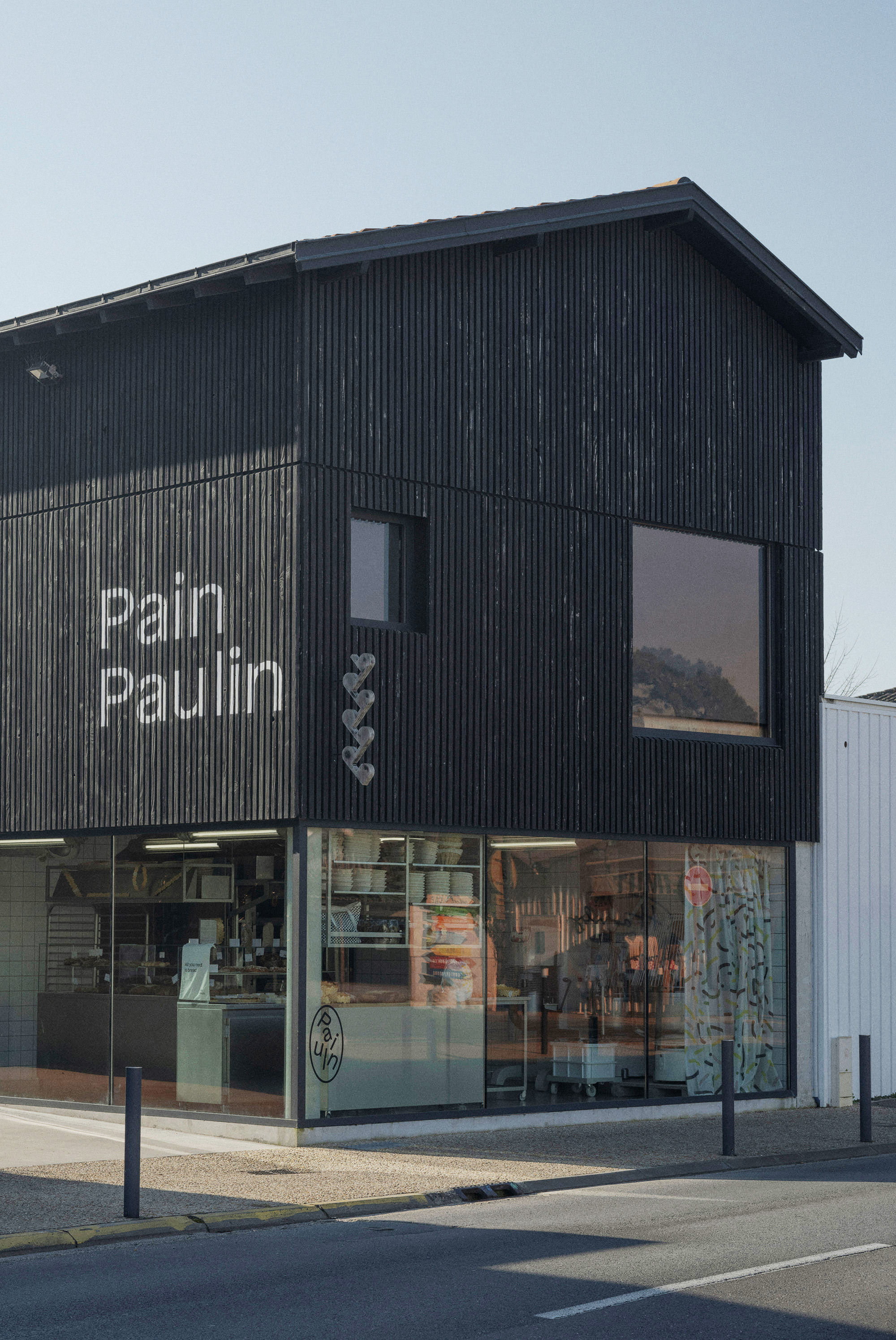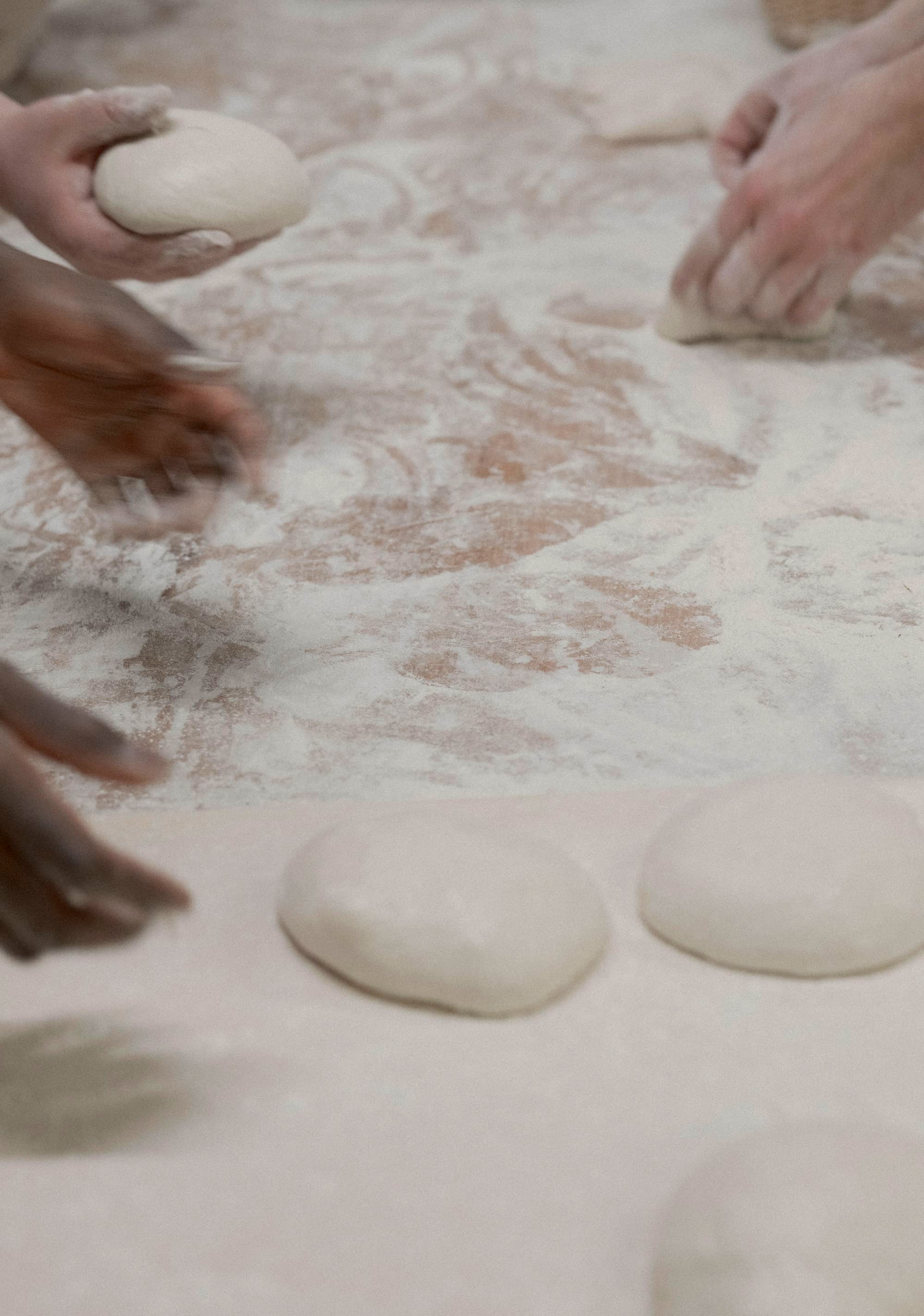 "  The site, on which there was a wooden cabin built in the 1980s housing a former fish store and that unfortunately could not be reused, is alongside the only road to the active center of Le Petit Piquey in the Lège-Cap Ferret commune. The site had to fit into both the environmental protection approach of Cap Ferret and to find an elegant way to create a contemporary project. The oyster-farming cabin is the local reference, omnipresent, both physically and mentally. The cabin is Cap Ferret. Paulin added the idea of a modern, functional, totally transparent bakery that doesn't hide anything, that shows everything, from the bag of flour to the dough mixers.
We decided to play with the "cabin+laboratory" collage: the cabin is housing above, black on the outside and untreated on the inside; the lab is the bakery, white, glass, stainless steel and concrete.
Paulin's cabin is the place for privacy and sleeping, wrapped in its slatted charred Douglas fir cladding to protect it from the sun and anyone looking in. It's structured in terraces and mezzanines that allow for a view on the Arcachon basin, indirect light and transversal views.

Inversely, the laboratory opens onto the town, the road, lets everyone look in, it's the place for work, the sharing of know-how, an open space decked in white tile, in which there are machines on wheels that can be moved and organized according to the batches to be baked and the time of day. The lack of buildable area forced us to create this modular work and sales counter that gives the bakery its particularity.  "
ciguë